Altosid® IGR Small Pack 0.4%
Approved for dairy and beef cattle on pasture
Prevents the breeding of horn flies in the manure of treated beef cattle
Flexibility to hand mix the product on-site and used for smaller herds
Offers the flexibility of continuing a feed-through practice until the first hard frost
Optimal package size to effectively treat 50 lbs. of loose mineral for cattle on pasture
To learn more about Altosid® IGR products, visit AltosidIGR.com
Sizes Available
Case Qty: 8
Active Ingredients:
Mixed with free-choice-fed minerals
Mixed-ration feeding
The dosage of Altosid® IGR Small Pack 0.4% is proportional to body weight. The recommended consumption of this product is 0.2 oz (0.0125 lb.) to 0.4 oz (0.025 lb.) per 100 lb. of cattle body weight per month (30 days).
LABELS/RELEVANT LITERATURE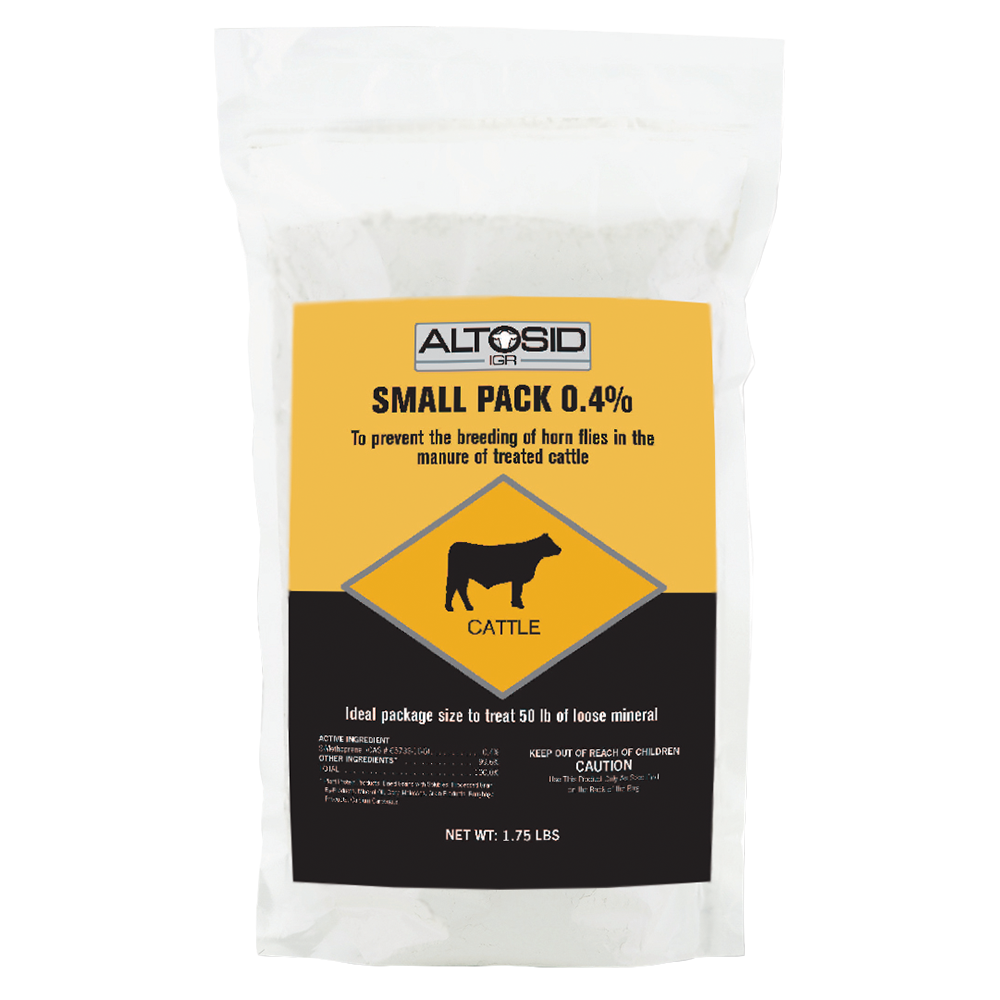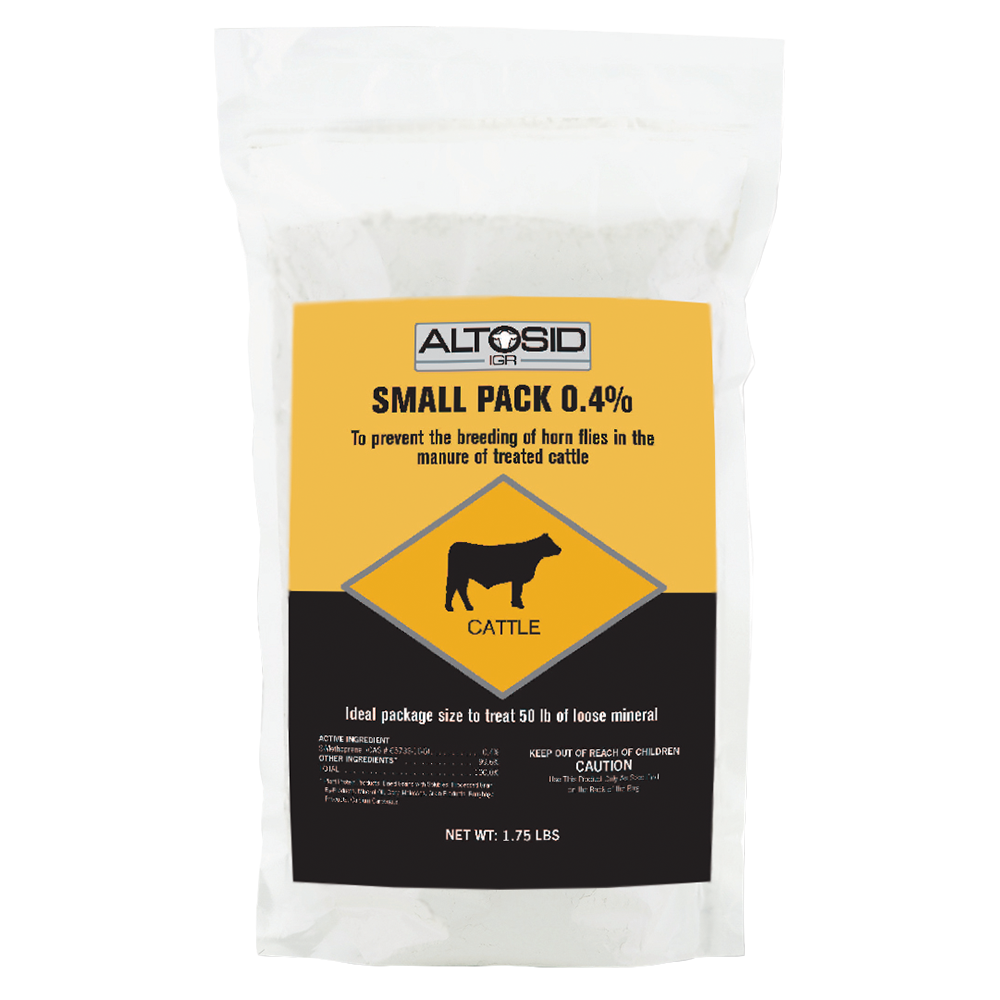 LABELS/RELEVANT LITERATURE